The Medieval Minstrel was created as a bit of a laugh, he still exists online but he hasn't made many songs for a couple of years...been too busy rescuing beautiful dragons from fierce princesses...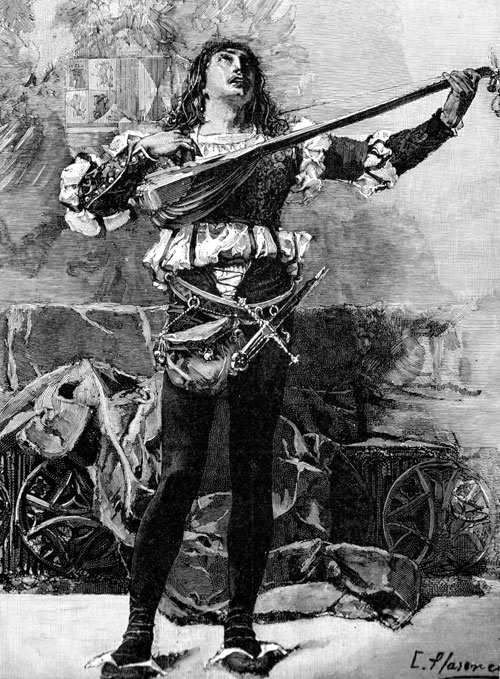 Greetings!
I am The Minstrel!
My first song was written in the style of a Gregorian chant, it is a cover version of Alcohol that was written for my dear father's 80th birthday many moons ago. Alcohol (Little Brown Jug) by The Sounds of Lambert
As my popularity rose I encouraged listeners to suggest ideas for songs, my favourite was written for a couple of Pirate Ladies in the Americas. I was inspired by these two wenches fencing over a bottle of beer. Wenches by The Sounds of Lambert
Of course my popularity did bring hardship in the shape of my dreaded enemy Sir David of Yates and our battle is told of here.

I shall return but until that day may the winds of grace speed your healthy demise.
Amen